Jean Arnold Antoine Tuerlinckx (1753-1827)
Mechelen's master luthier
The Tuerlinckx workshops were active in Mechelen successively under the Austrian, French and Dutch regimes but ceased trading in about 1840. 
Jean Arnold Antoine Tuerlinckx (1753-1827) started the business in 1782 and died in 1827. His son Corneille Jean Joseph Tuerlinckx (1783-1855) then took over and continued the firm started by his father. By then however the best years for high quality instruments were already in the past. By the middle of the 19th century it had become virtually impossible to compete with other local instrument builders and large foreign companies started to flood the market with relatively cheap instruments. Jean Arnold Antoine called such products "objets de bazar". 
In about 1840 the once so-flourishing business ceased trading.
The Composer: Corneille Tuerlinckx
Beside the successful workshop, his son Corneille Jean Joseph Tuerlinckx (1783-1855) had also become an admired composer and a collector of coins and fossils. 
Furthermore, he was less obsessed with instrument building than his father. Corneille Tuerlinckx died in 1855.
The year after his death, the workshop and the remaining instruments were sold. 
Many works from his hand remain in manuscript.
Investigating all this music will be a big challenge for the upcoming years.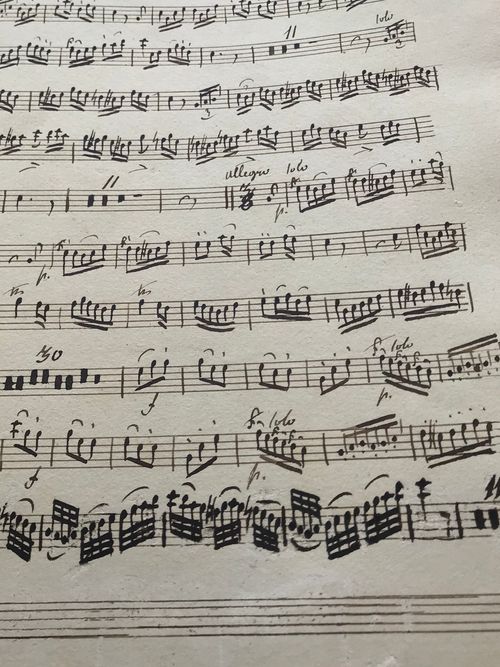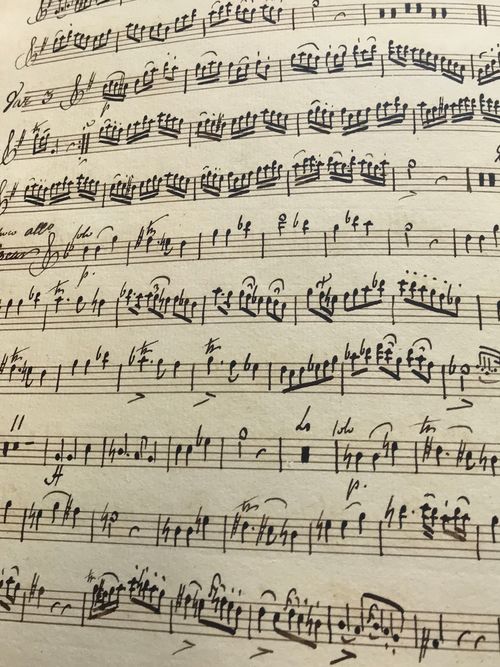 building and repairing wooden instruments
Little is known about the production and trade in wind instruments during the ancien régime, because musical instrument makers did not fall under a separate guild before the 19th century. If you wanted to make and sell wooden instruments you had to be a member of the guild of the joiners, the turners, the coffin makers or another guild that involved working wood. The makers of trumpets and other metal instruments by contrast had to belong to the guild of the copper founders, the coppersmiths, or the silver and goldsmiths. 
You could go to Jean Arnold Antoine not just for a clarinet or an oboe, but also if you wanted a bow and arrows. He himself was a respected bowman and was counted as the best archer of his town and of all Flanders. Eventually the Tuerlinckx firm used two workshops, one next to the other, one for metal working and the other for building and repairing wooden instruments. To give an idea of production rates, it would take a worker 20 days to make six flutes.
Jean Arnold Antoine Tuerlinckx
Although the workshops were located in Mechelen, the family hailed originally from Aarschot. The Tuerlinckx family had long been known as clockmakers and woodworkers there. Jean Arnold Antoine Tuerlinckx was born in Aarschot on 22 November 1753 and had shown skill as a turner at an early age. Customers came from far and wide for his perfectly turned arrows and bows. He also repaired large clocks, as a result of which he acquired metalworking skills in addition to his woodworking abilities. Jean Arnold Antoine regularly visited his brother, a clarinettist, who had settled in Mechelen. When this brother turned 18 he bought a clarinet from Paris, which Jean Arnold studied with care, copied and gave to the influential Baron Coloma, president of Mechelen's music ensemble. The Baron was so impressed by the perfection of the instrument and the skill of the young Jean Arnold Tuerlinckx that he ordered three bassoons from him and saw to it that Jean Arnold and his wife, Catherina Meikens, were given permission to take up residence in Mechelen in a house called Den Bloempot in Kathelijnestraat, where Tuerlinckx was able to open a shop and set up a workshop. 
Towards the end of the 18th century the production of musical instruments in these parts grew strongly because of the presence of foreign armies, all with their own bands and ensembles. Similarly the number of amateur musicians grew sharply and these people formed into brass bands and wind orchestras. These were the conditions that ensured the success of a shop and workshop for the purchase and repair of high quality musical instruments in Mechelen.
instruments of woodwind family